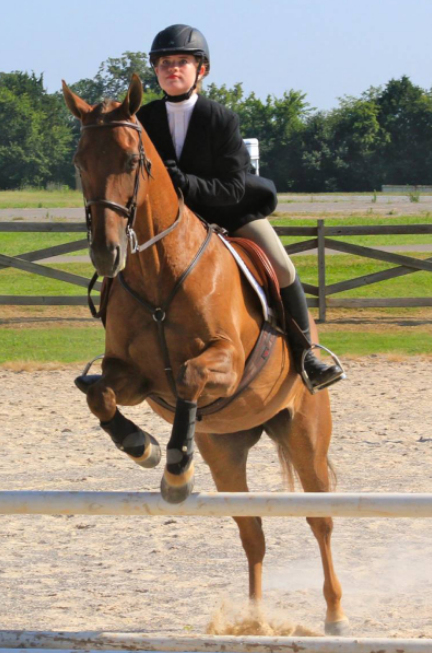 The DEC congratulates all our young members on every achievement. Whether it be winning first prize or petting the first fuzzy nose, every achievement that helps a young person realize the wondrous bond they can have with a horse should be celebrated.
Get your achievements recognized by sending an email to our youth coordinator. Please include a picture and description of the achievement.
Emma & Jelly Bean
Emma after her lesson on Jelly Bean at Prospect Hill.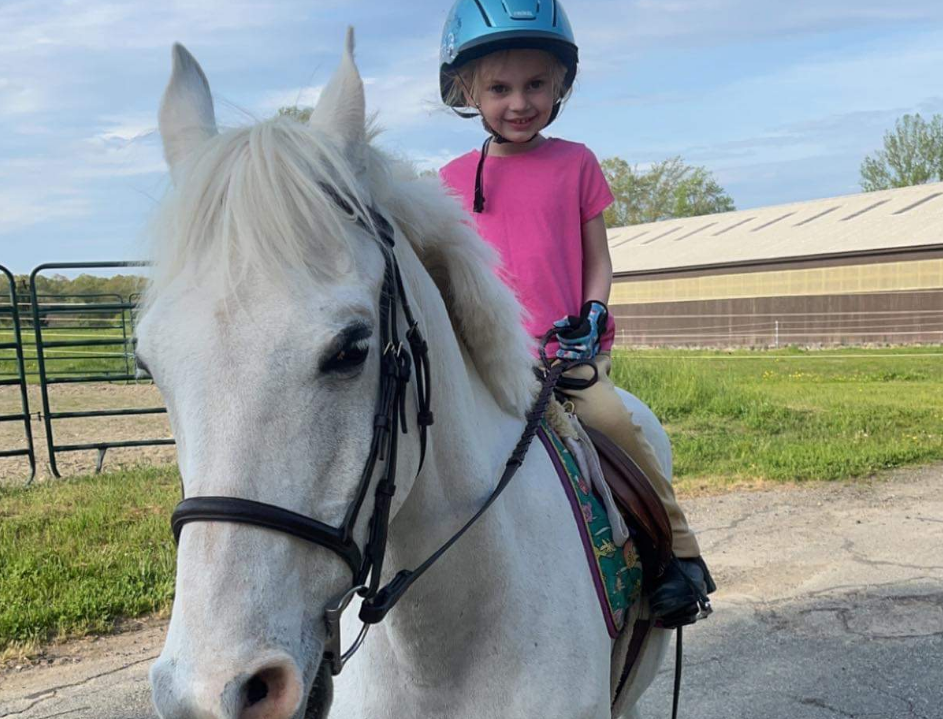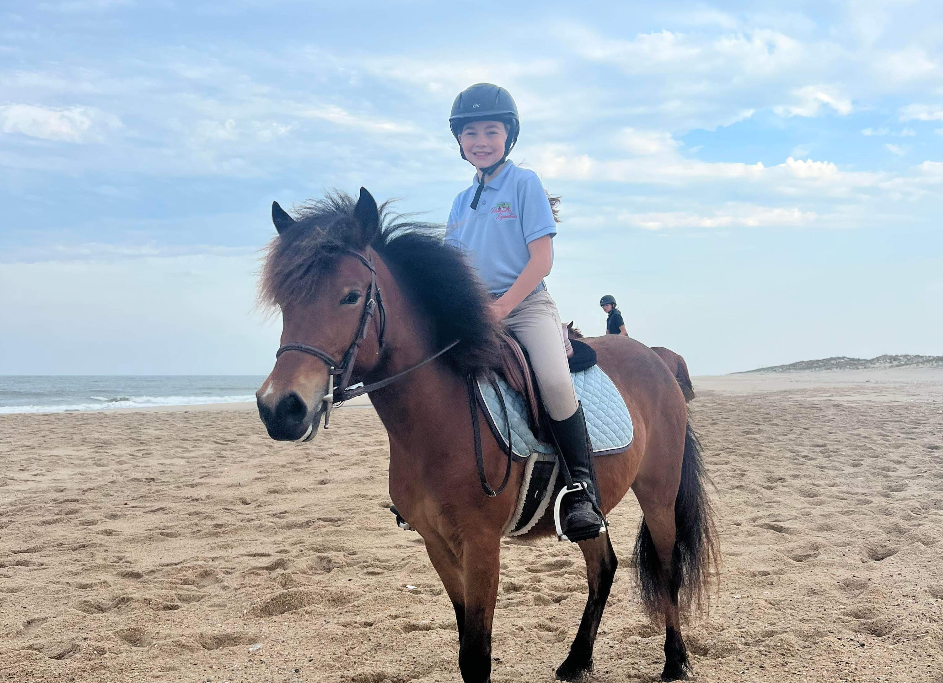 Lizzy & Swiper
Lizzy age 10 riding "SwiperNoSwiping" at the beach the other day. He is a 4 year old pony that we just started under saddle. This is her project this season.
Raelynn & Blossom
Raelynn age 5. Raelynn has been riding at Pairadice Equestrian since she was 2. She rides a number of different schooling ponies. This day in particular she rode and showed Blossom.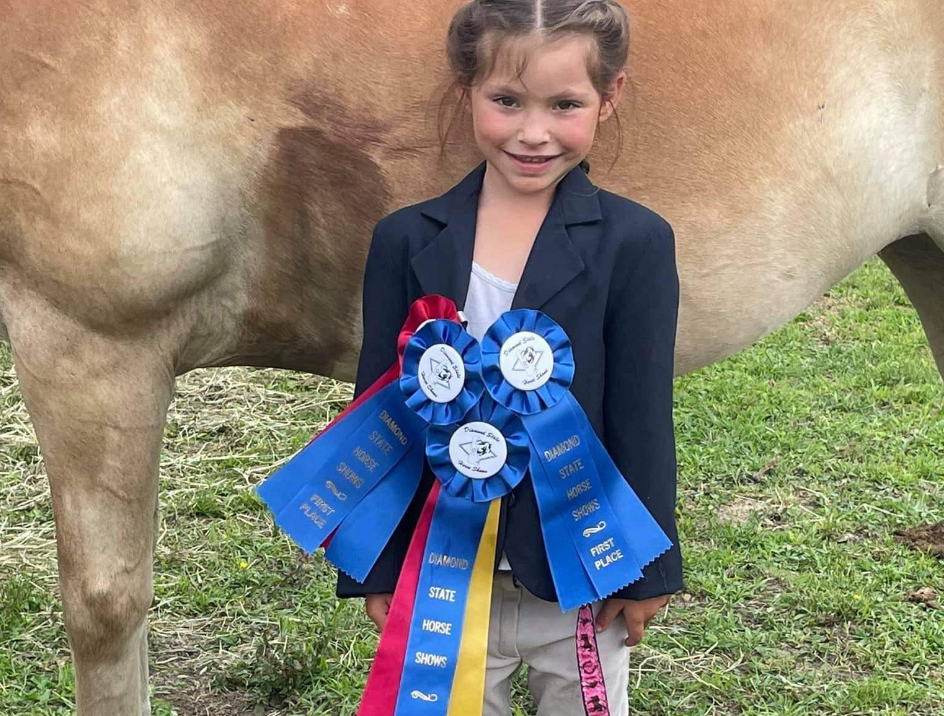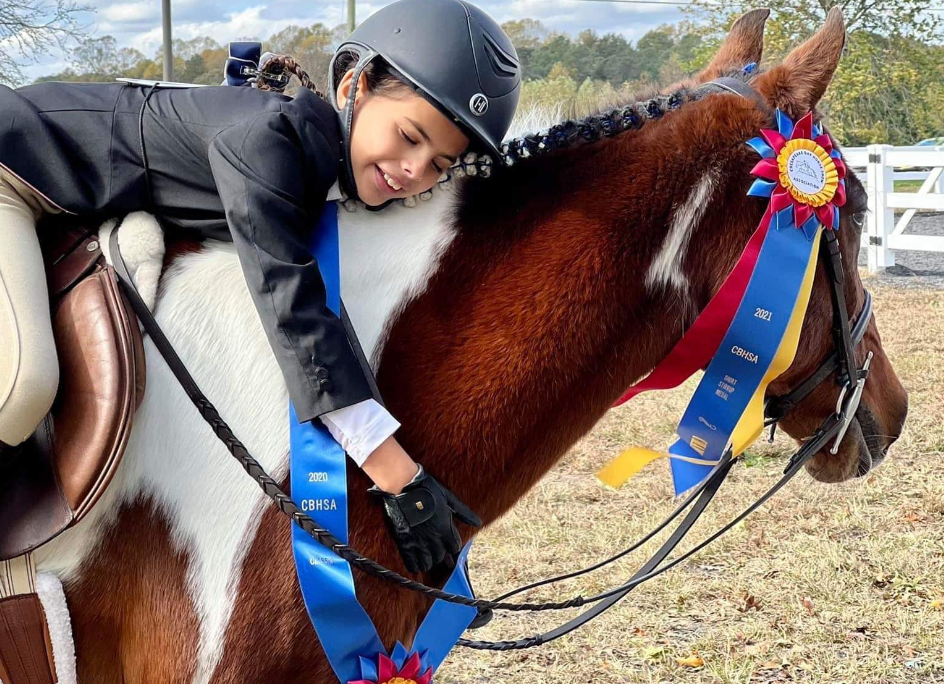 Lillian & Ziggy
Lillian and Ziggy
Guliana & Trophy
Giuliana, Age 11
Trainer: Dawn Beach at Winswept Stables
Horse: Trophy (Lost my Tail)
Giuliana love of horses began during the summer of 2020 when all of the camps I had her registered at cancelled due to COVID. I was able to get her into a couple weeks at Sunshine Equine and from there she was hooked. I decided to get her into a program with weekly lessons and she started with Dawn in January 2021. After riding twice a week Giuliana attended her first started show in October of 2021. Giuliana has participated in 6 more shows since then and 2 winter dressage schooling shows. This photo is from her very first 3 phase schooling show this past April where she competed in Dressage, Stadium and Cross Country.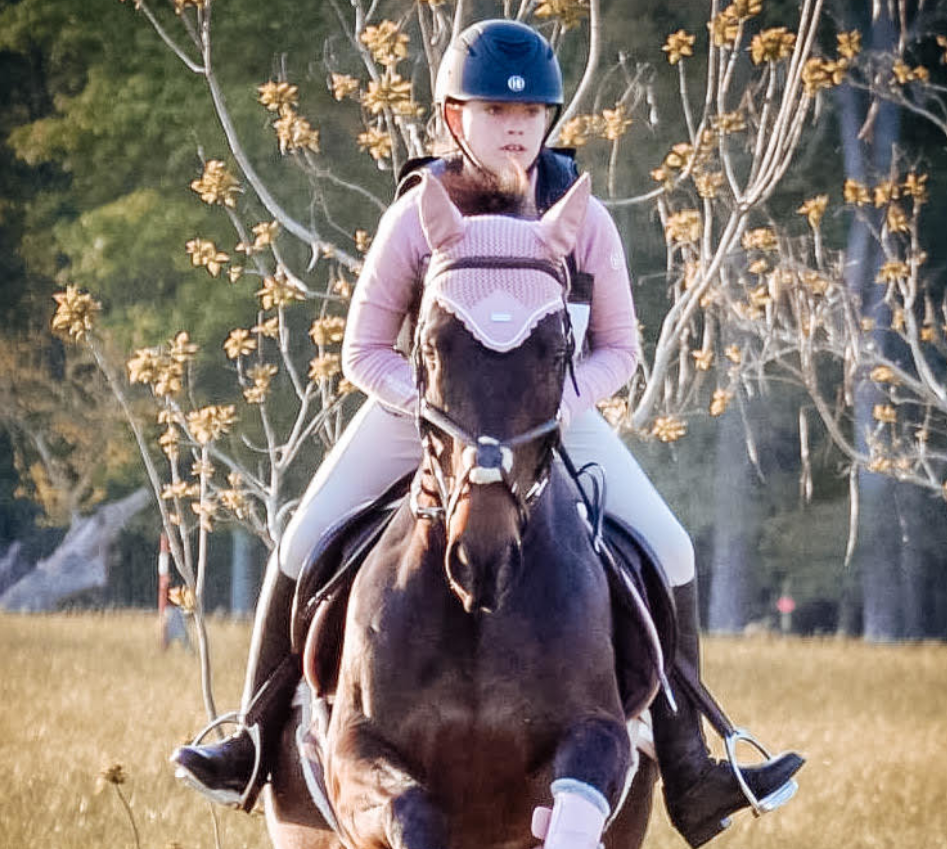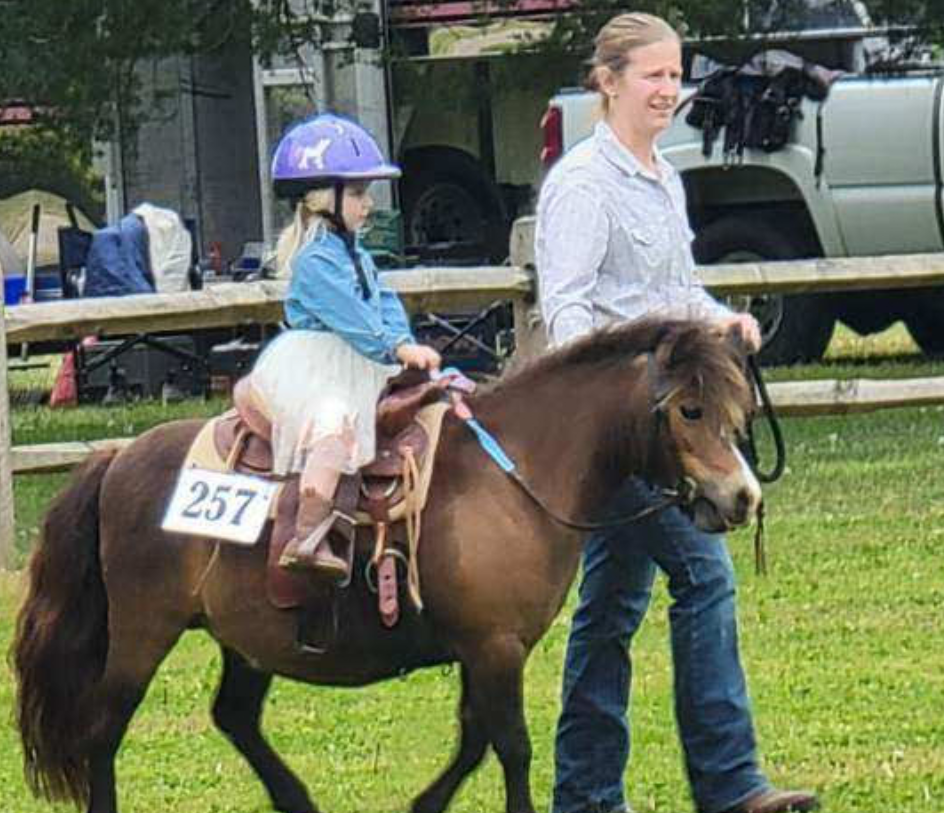 Rosie & Gracelyn
Meet Gracelyn and Rosie!
Rosie is a mini that was gifted to Gracelyn and her mom Dr. Christina Dayton by George Parris and his family. Rosie has been an excellent horse for Gracelyn to learn with due to her size and easy going nature. Rosie is an all around mini and can ride and drive which Gracelyn and parents enjoy doing! Rosie is a pleasure to take care of, she loves treats and carrots, but she is the boss of the farm! Rosie at 300 pounds can boss around the 1400 pound mares that Dr. Dayton rides.
Rosie is just the best and we couldn't be more thankful to get to love and take care of her!
Carsyn & Dancing
Carsyn is 9 years old and has just started her second year of eventing. Her favorite painted pony is Dancing. This photo says it all about her love and spirit for the sport!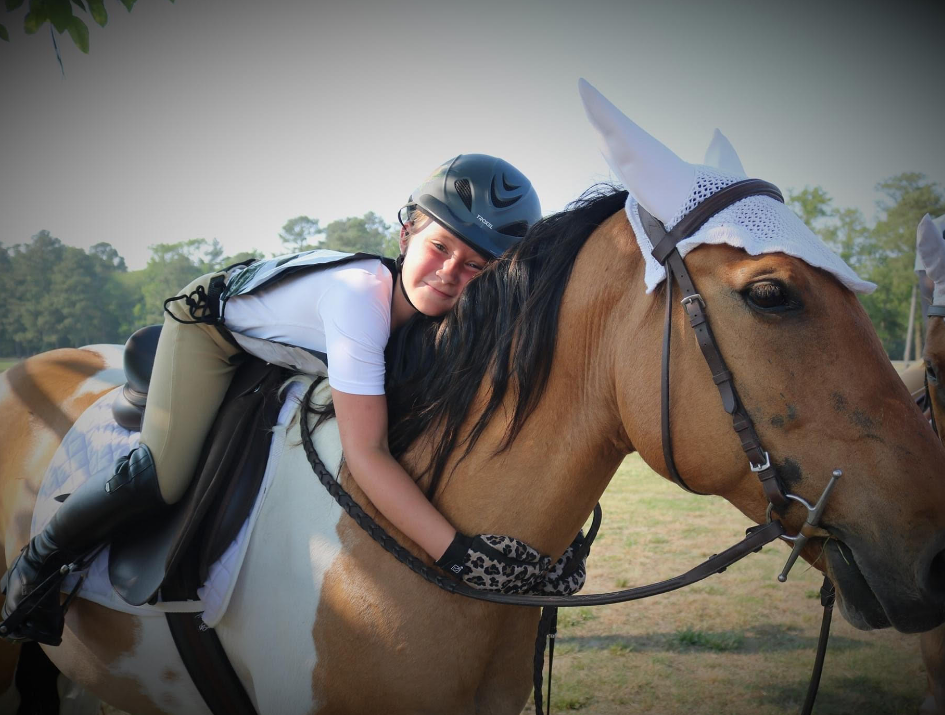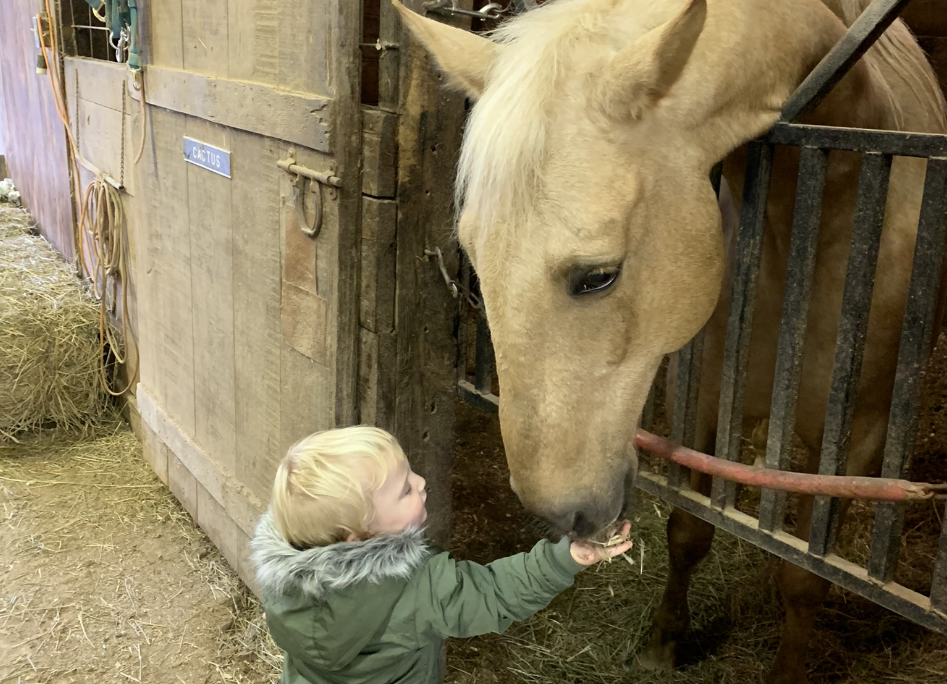 Frankie & Cactus
Frankie (Rae's brother) made bestest friends with big guy Cactus. Every time they see each other they have to touch and share treats. Cactus gets so excited to see Frankie and is especially gentle loving on him.
Rae & Waffles
Rae's filly Waffles turned 1 on April 18th, she made her a treat cake for her and her barn mates. They also had treat cupcakes that everyone loved. Rae spoils Waffles and she is a giant cuddle bug to her, which is so adorable.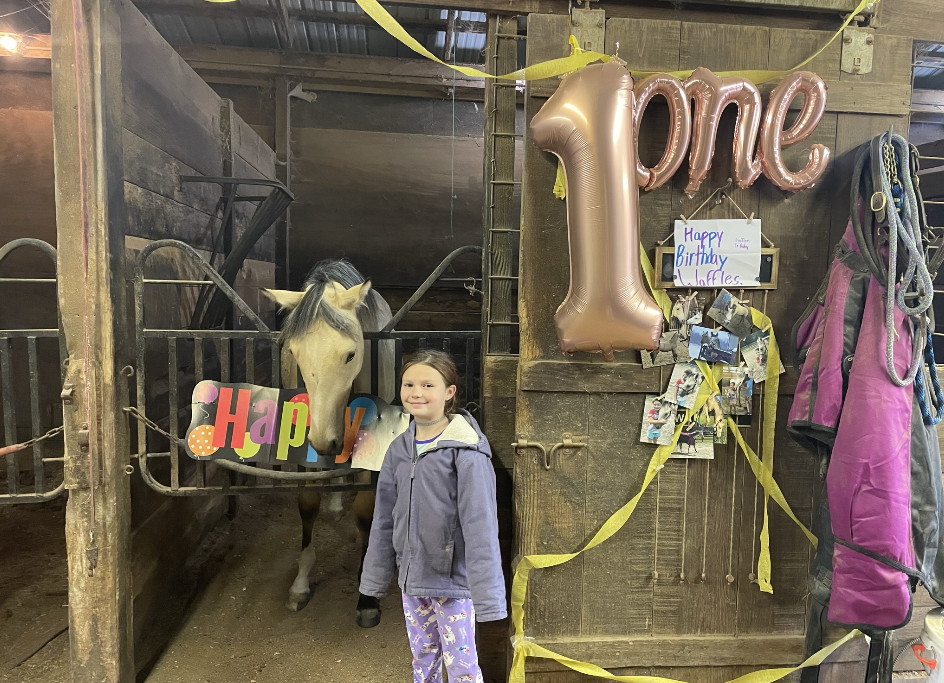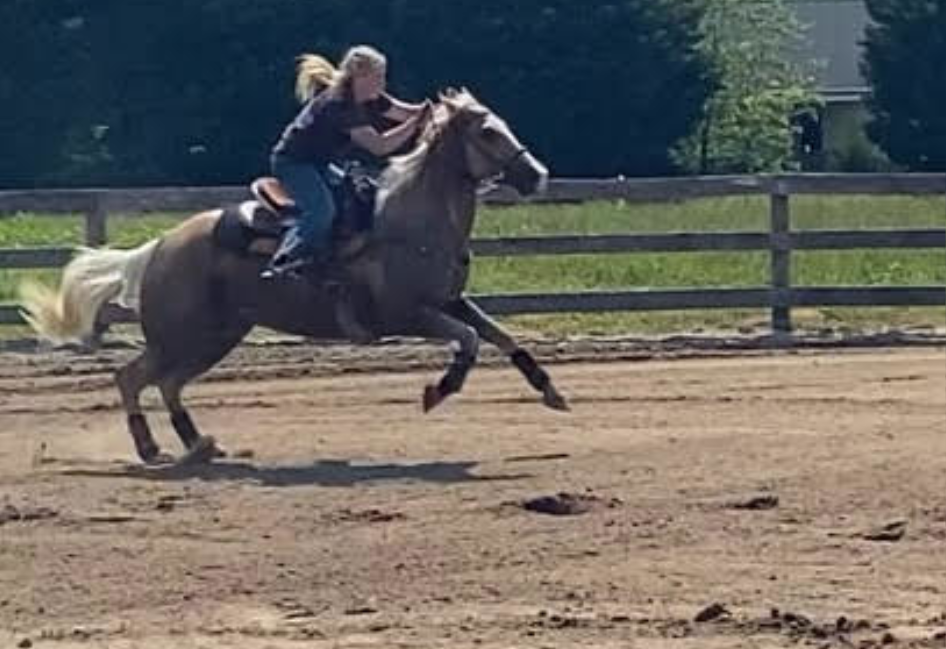 Cora & King
When I first got king, let's say no one has worked with him in a nice way therefore when he didn't get some thing right, he would get in his head about it. So through these past couple months I've been working with him he's gained confidence and is willing to do whatever I ask we still need to address a couple things but that's ok Because that's what you and your heart horse do, I know he has a amazing future planned out and we will get there it just takes time and lots of work.
Ella & Stryder
We got Stryder in 2016 from Days End Horse Farm in Maryland as a baby. He was a rescue horse that was originally going to be for my older sister we raised him and started training him at home. Later Stryder and I had gone to a few trainers for evaluation and were told that I wouldn't be a good fit on him, wouldn't be able to ride him, he was too green, he was too hot, and a little dangerous because of that. When my mom and dad started discussing leasing him out to experienced rider is when I decided to start training him myself. Stryder and I have been best friends since, doing English, jumping, going for rides on trails and the beach, and now competing in game shows and rodeos.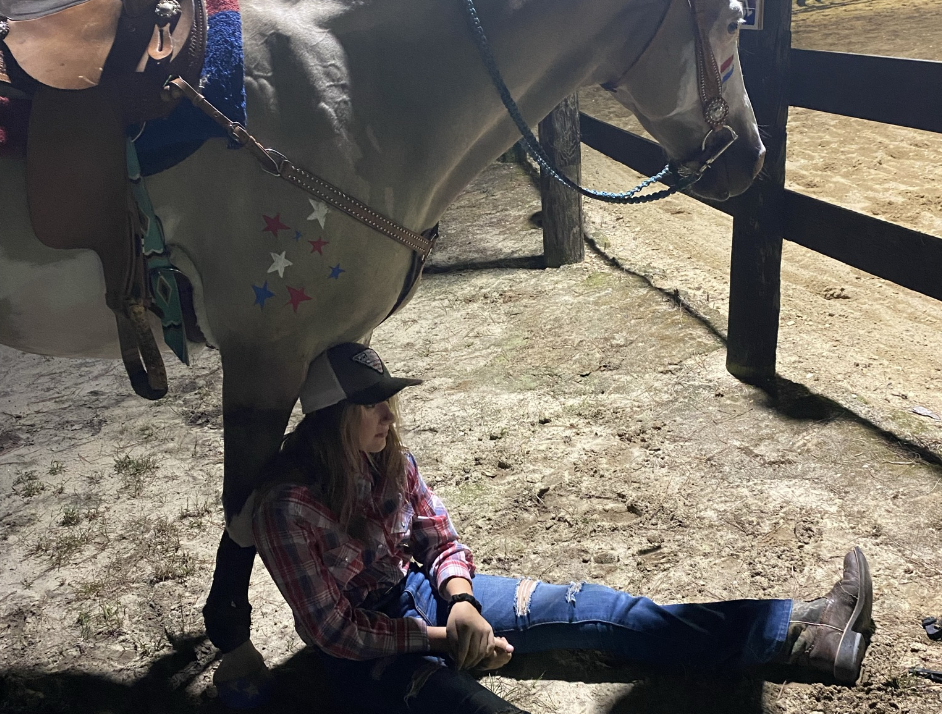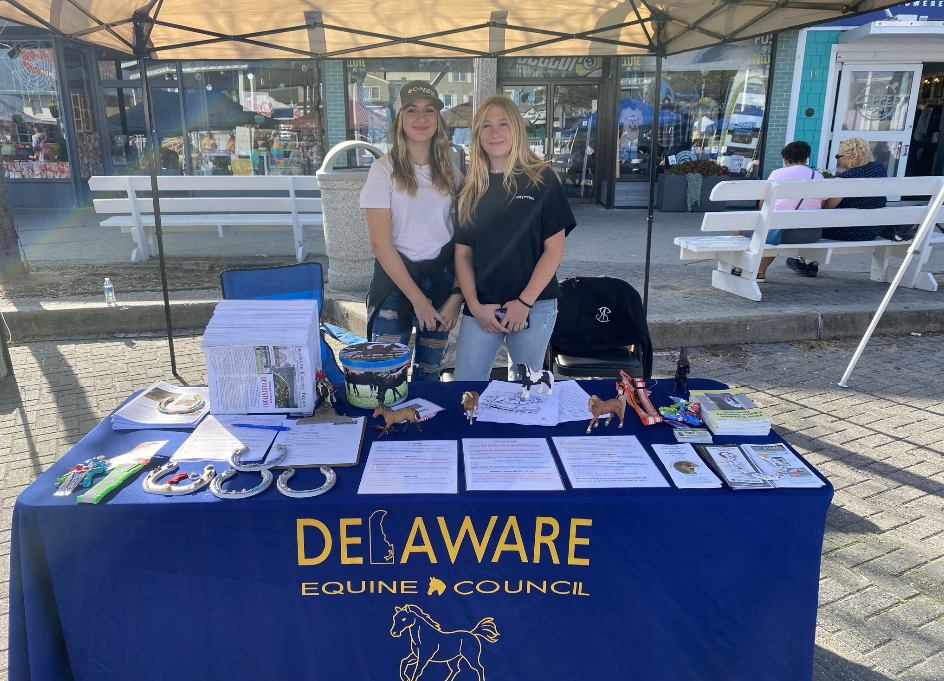 Youth members at an event
Ella and Cora DECY members at Bark on the Boards in 2021. Representing the DEC and educating the public on our mission statement and ways they can help.