Welcome to the Delaware Equine Council Foundation. We are an independent, non-profit organization (501 C-3), dedicated to promoting scholarship in the agricultural and equine fields of study.
Each year, the Foundation awards scholarships to high-achieving college students, pursuing their education in fields that will enhance the equine or agricultural industry. These scholarships are supported by the Delaware Equine Council, donations received from generous contributors within the community, and fundraising events.
Essays are solicited from scholarship candidates in the fall and winter. A panel of highly qualified judges, chosen for their expertise in the equine and agricultural fields, selects the recipients. Scholarships are awarded at our annual banquet in March.
In 2023 the Foundation granted five, $1500 scholarships to students.

Open Scholarship Application Here
2023 Scholarship Winners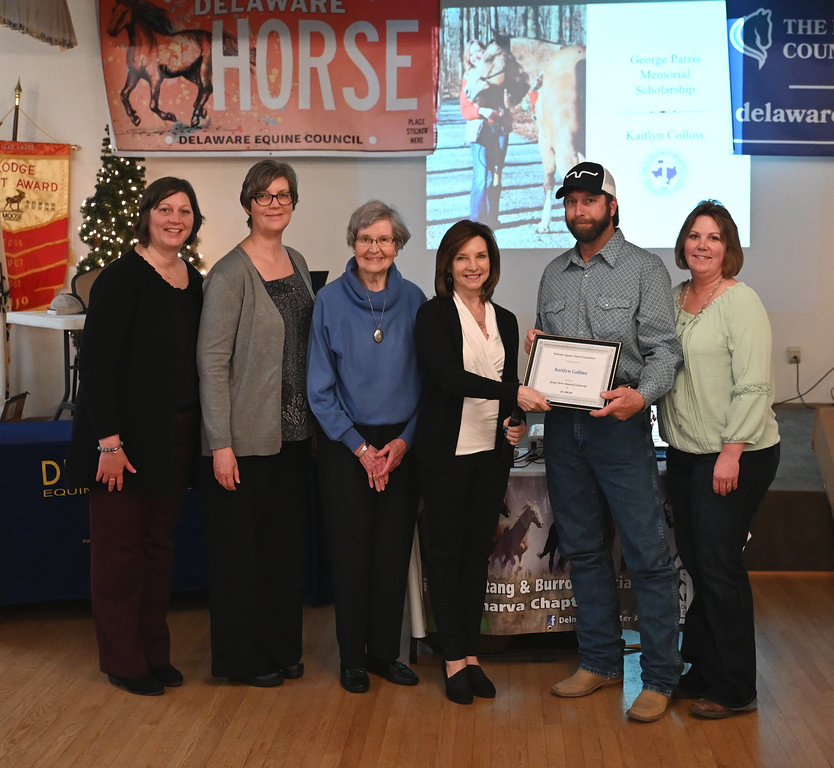 Mr. & Mrs Collins accept the George Parris Memorial Scholarship for their daughter, Kaitlyn Collins.
DECF president Kate Bowski presents the Linda Chick Memorial Scholarship to Elyssa Sherman.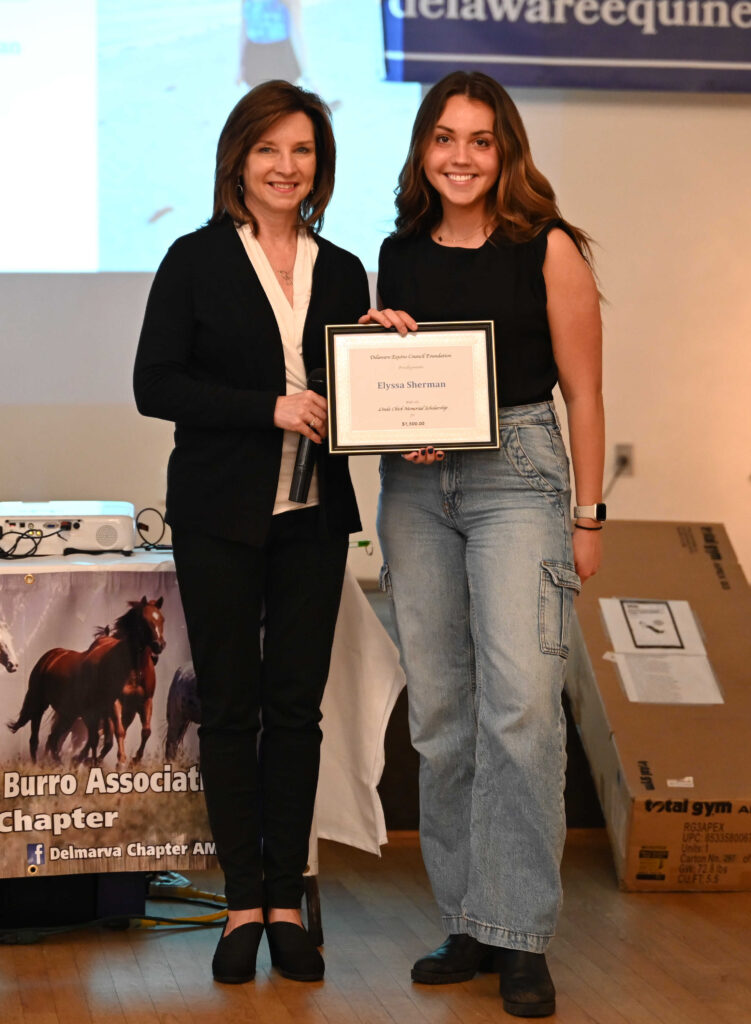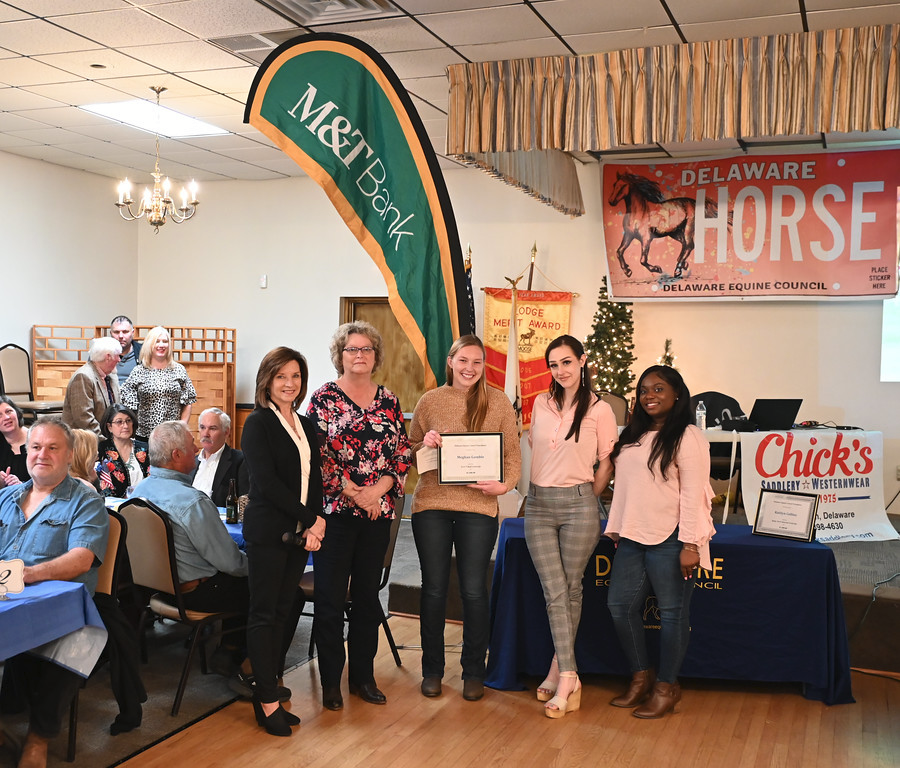 M&T Bank of Harrington with bank manager, Cydney Johnson and staff present the M&T scholarship to Meghan Gamble.
DEC board members present the Delaware Equine Council scholarship to Mr. & Mrs Stoop accepting for their daughter Seline Stoop.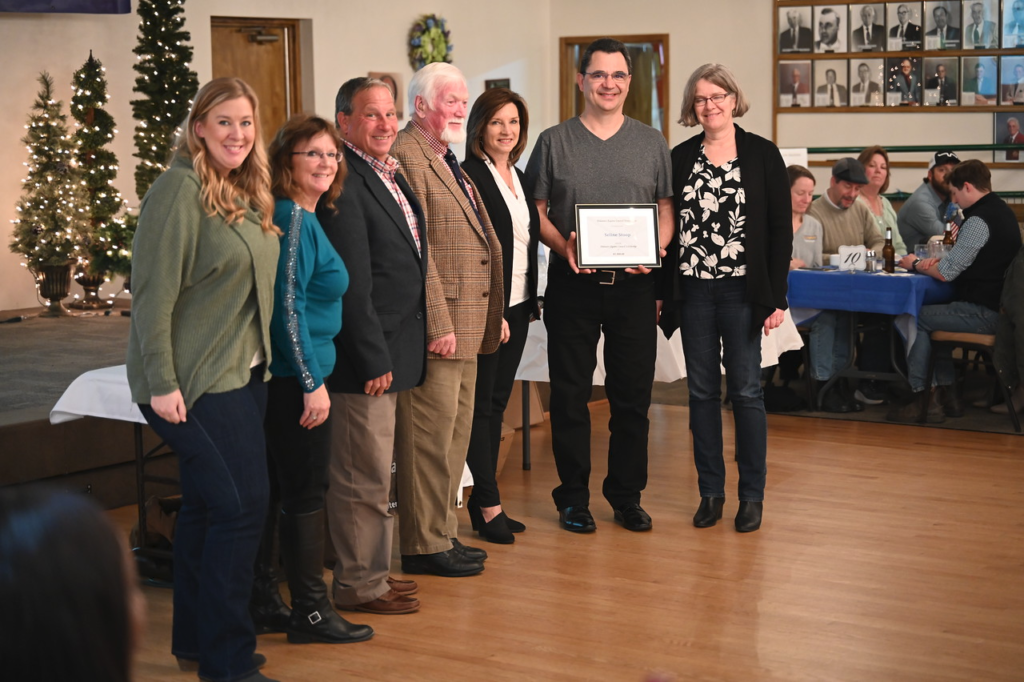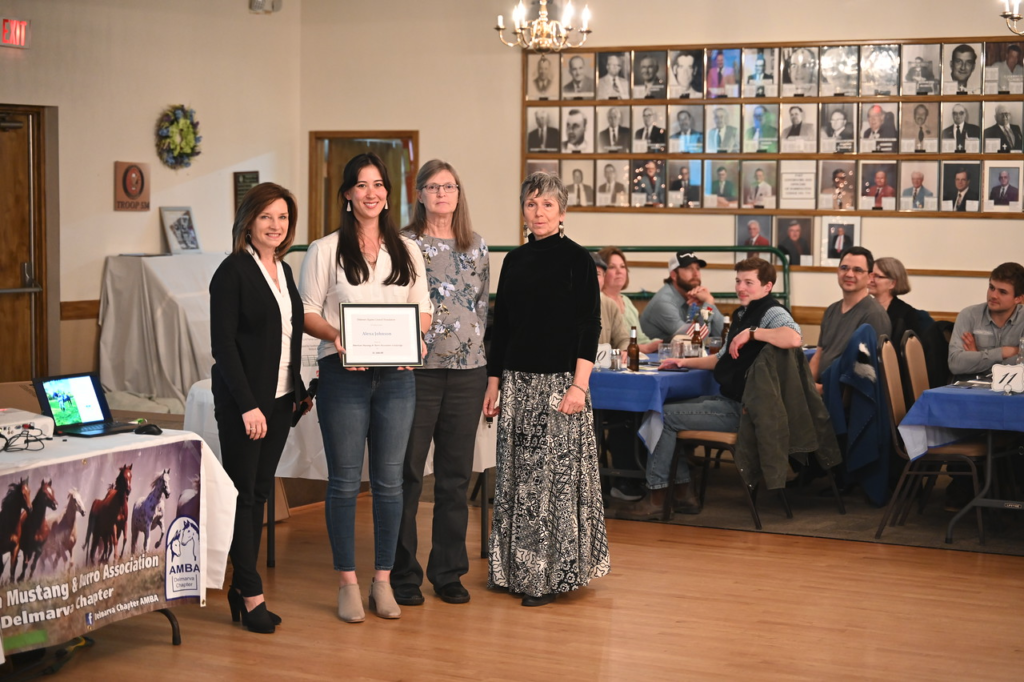 Alexa Johnson receives the Delmarva Chapter of the American Mustang & Burro Association scholarship award.
Sponsors and Special Thanks
$1,500 Diamond Sponsors
Delmarva Chapter American Mustang & Buro Association (AMBA)
Delaware Equine Council
$1,000 Platinum Sponsor
M&T Bank
Chicks Saddlery
JoAnne Santivasci
$500 Gold Sponsor
Delaware Department of Agriculture
Bryan & Brittingham
$250 Silver Sponsor
Delaware Thoroughbred Horseman's Association
$125 Bronze Sponsor
Delmarva Driving Club
Singletree Stables – Mollie Esterson
Special Thanks to:
Auctioneering – State Senator Dave Wilson
Door Prizes – Compliments of Chicks Saddlery
DECF Cake – Country Cupcakes
Judging Panel
Dr. Michelle Egli – Delaware Equine Clinic
Ms. Allison Scott – Lake Forrest FFA
Dr. Daniele Kidd – Delaware Technical Community College Agricultural Department Chairperson