Events will be posted here, on our DEC Facebook Events page and our DEC Youth Facebook Events Page.
Photos from the May 21, 2023 show of the series.

---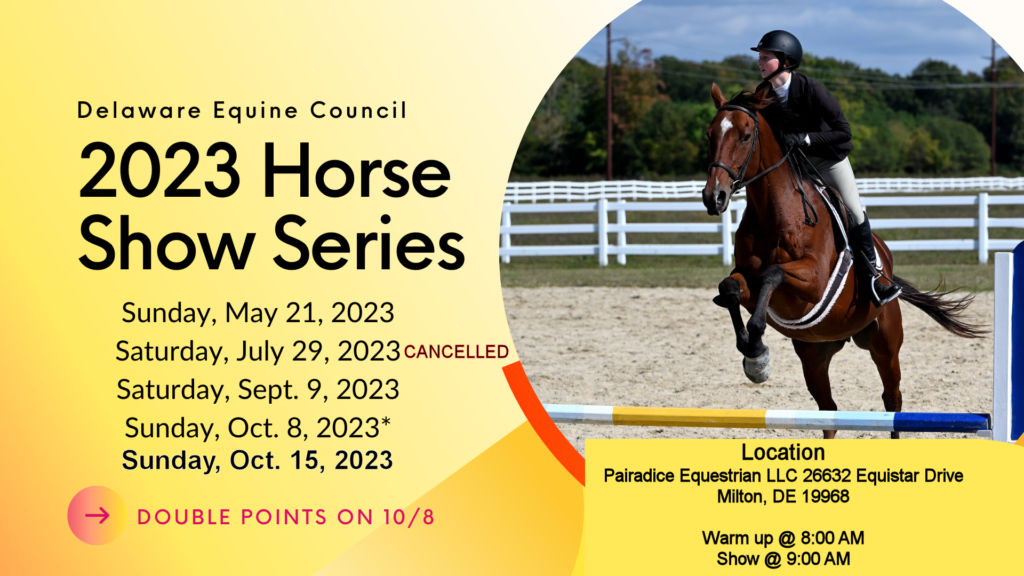 Please note: DUE TO EXTREME HEAT – the July 29th show has been rescheduled for Oct. 15th.

(Additional Date and New Venue)
We've added a 4th show – July 29th – to our series. All 4 shows will be held at Pairadice Equestrian, 26632 Equistar Drive, Milton, DE. This show is perfect for everyone from beginners to experienced riders! Low key but professional. Ribbons for 1st-6th and year end awards. Warm up begins at 8 am. Show starts at 9 am. Prize list in the event discussion.
Same great show experience you've come to expect – low key, friendly atmosphere but professionally run at the same time.
To register: Contact Joan at 631-905-5800 or email [email protected]
Delaware Equine Council Show Series Registration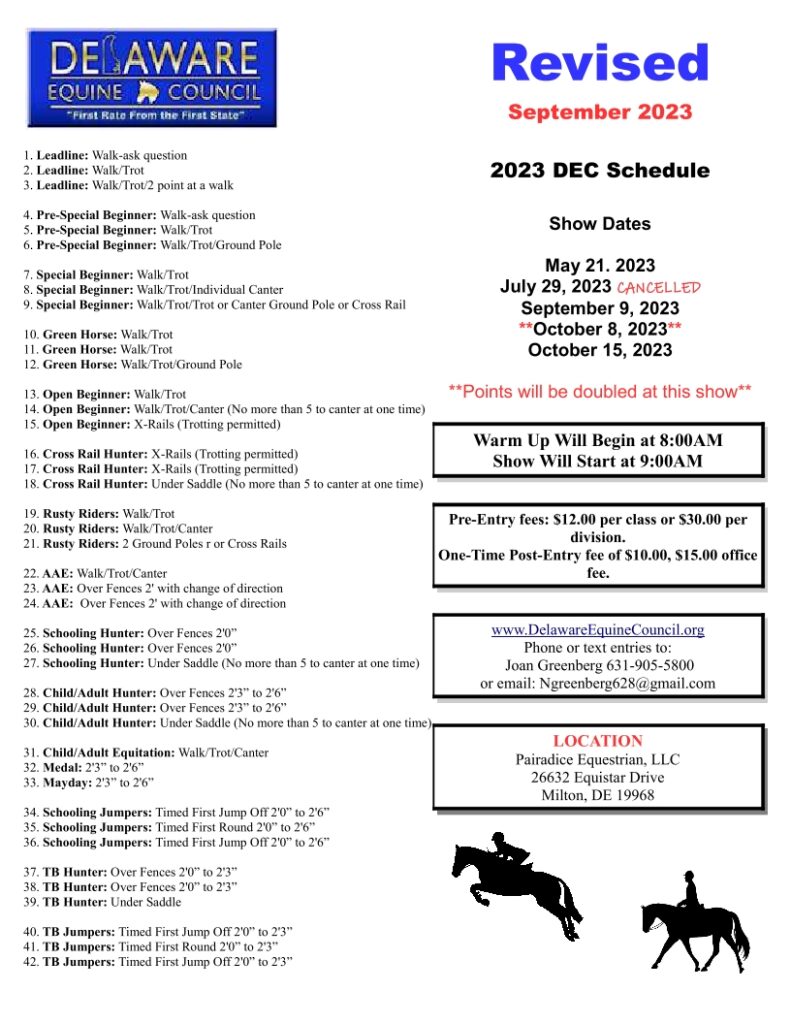 ---
Come Join Us!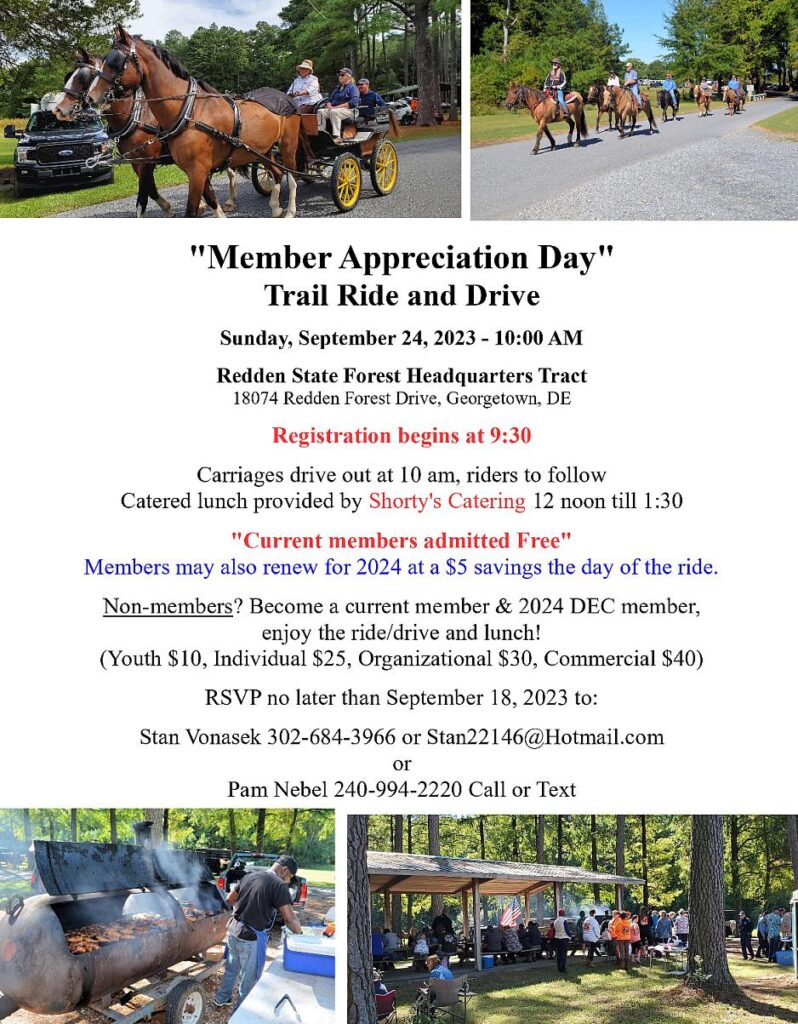 ---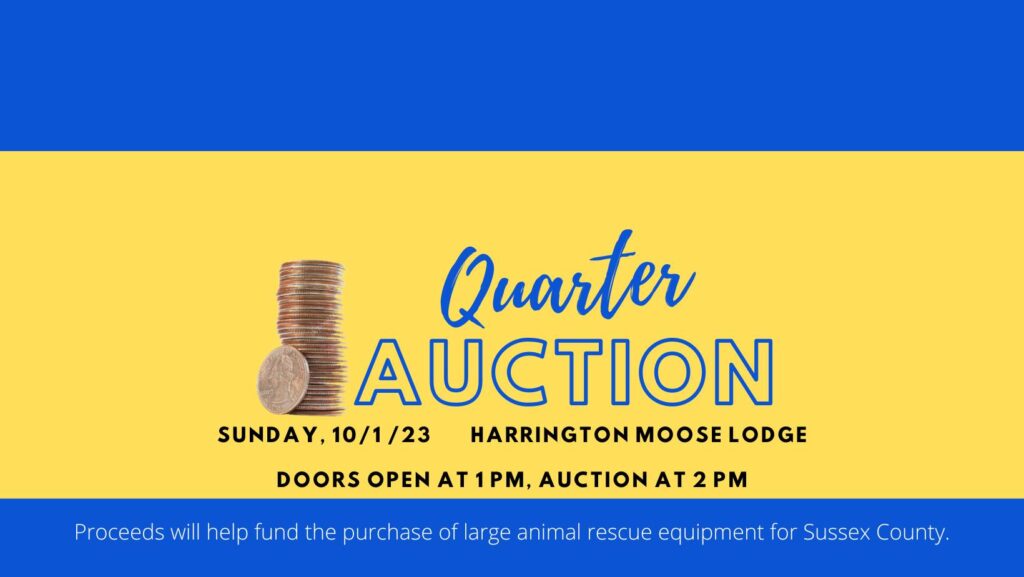 Our Quarter Auction is back!! Join us Sunday 10/1 at 2 pm at the Harrington Moose Lodge for loads of fun and the chance to win some great items. We will also do a 50/50! All proceeds will help fund the purchase of large animal rescue equipment for Sussex County.
Doors open at 1 pm. Auction starts at 2 pm. Food provided by the Ladies of the Moose.
We will do a Happy Paddle for both the first and second half of the auction. (No all in tickets.)
Vendors also on site. Start your Christmas shopping early!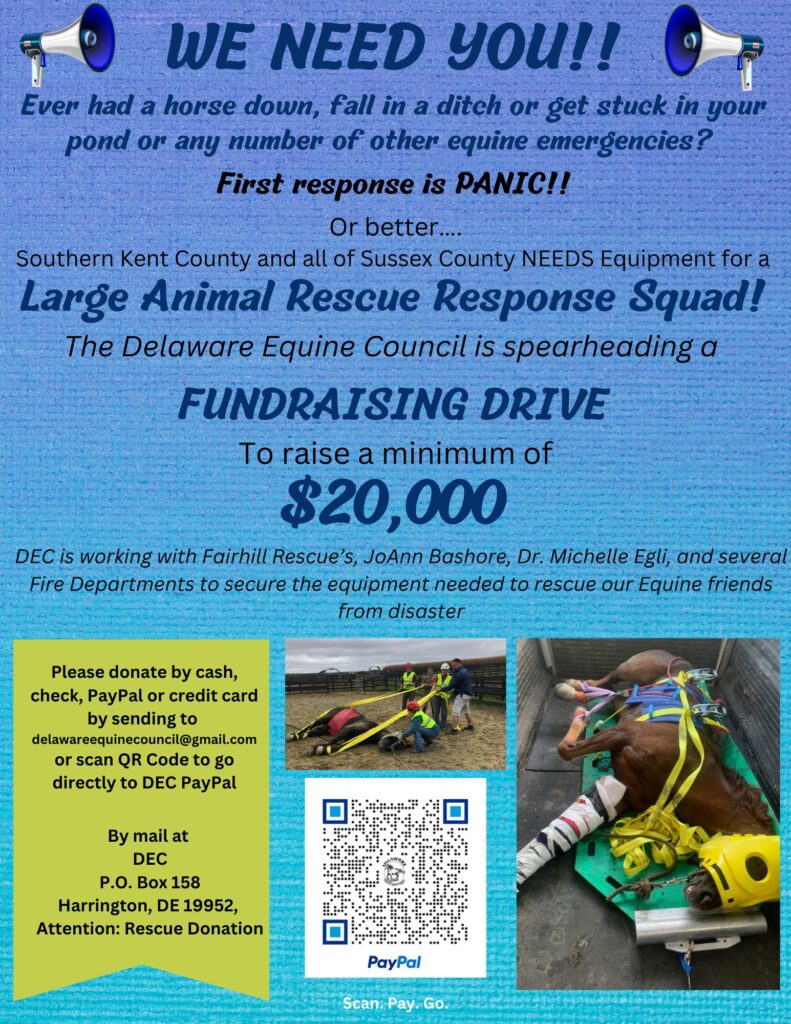 ATTENTION : Large Animal Rescue Response Equipment fundraising drive update.
The Delaware Equine Council (DEC) is spearheading this effort. At the 5/15/2023 DEC monthly meeting, the DEC voted to match all donations received, up to a total of $10,000. Our goal is to raise $20,000 to cover the cost of rescue equipment and a trailer to carry the rescue equipment to incidents as required.
---
---